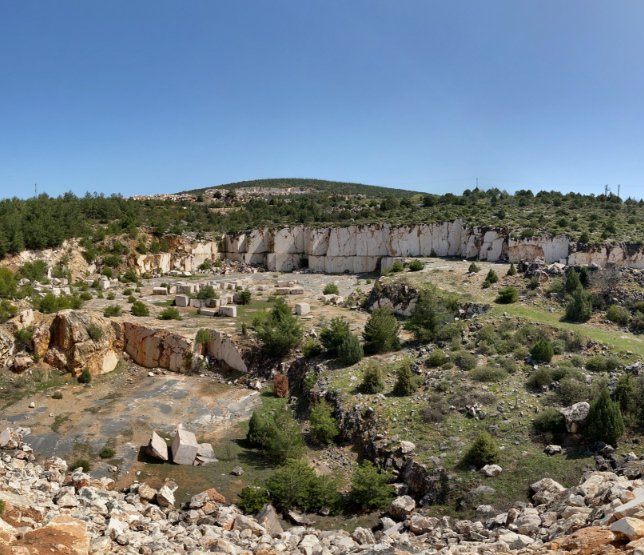 EsMarble's natural stone quarries are operated in accordance with high occupational health and safety standards.
The company has now three quarries in operation that are Supren Quarry and Onyx Quarry in Eskişehir, and Beige Marble Quarry in Bilecik.
In Supren Quarry, there are best-known Salome and Bordeaux Grigio marbles. These marbles were preferred by customers in many different countries and are now being used in various projects as a retro touch.
In Beige Marble Quarry located in Bilecik, as its name, beautiful beiges Ivory Rosalia and Sunset Pink marbles are mined.
The Yunus Emre Onyx Quarry, Eskişehir has its special Golden Vein Onyx and Golden Cloud Onyx.
The products in each natural stone quarry are mined with special methods and processed in the factory based on the demand of our customers from all over the world.